Dalat has many nicknames – The Paris of Vietnam, The City of Flowers, The City of Eternal Spring, or The City of Lovers. By any name, it's a cool mountain retreat for Vietnamese and travelers alike who are looking to escape the never-ending heat and smog of the larger cities. Most people come to Dalat so they can relax, but there's still plenty of action for those looking to get their hearts racing. Here are the 10 best things to see and do.
1. Lang Biang Mountain
Lang Biang Mountain is a short drive out of the city center, through fields of flowers and long rows of crops. It rises 2,167 meters (7,110 ft) above sea level, and on the climb up you get unrivaled views of the rich agricultural region surrounding Da Lat. You can start your hike at the parking lot, where horses painted to look like zebras trot around the constant stream of tourists, or you can get a shuttle to a starting point much closer to the top. We recommend the shuttle unless you really want to work up a sweat. Even starting halfway up still leaves a challenging hike to reach the top. Bring your hiking shoes. The steps near the summit get pretty slippery.
2. Hang Nga Guest House – Crazy House
Crazy House is the brainchild of Vietnamese architect Đặng Việt Nga. After studying in Moscow and working in Hanoi, she moved to Dalat and built this strange cement structure based on the natural beauty she saw all around her in the central highlands. The structure is a mind-boggling feat of architecture, and it's actually a guest house with rooms you can stay overnight in.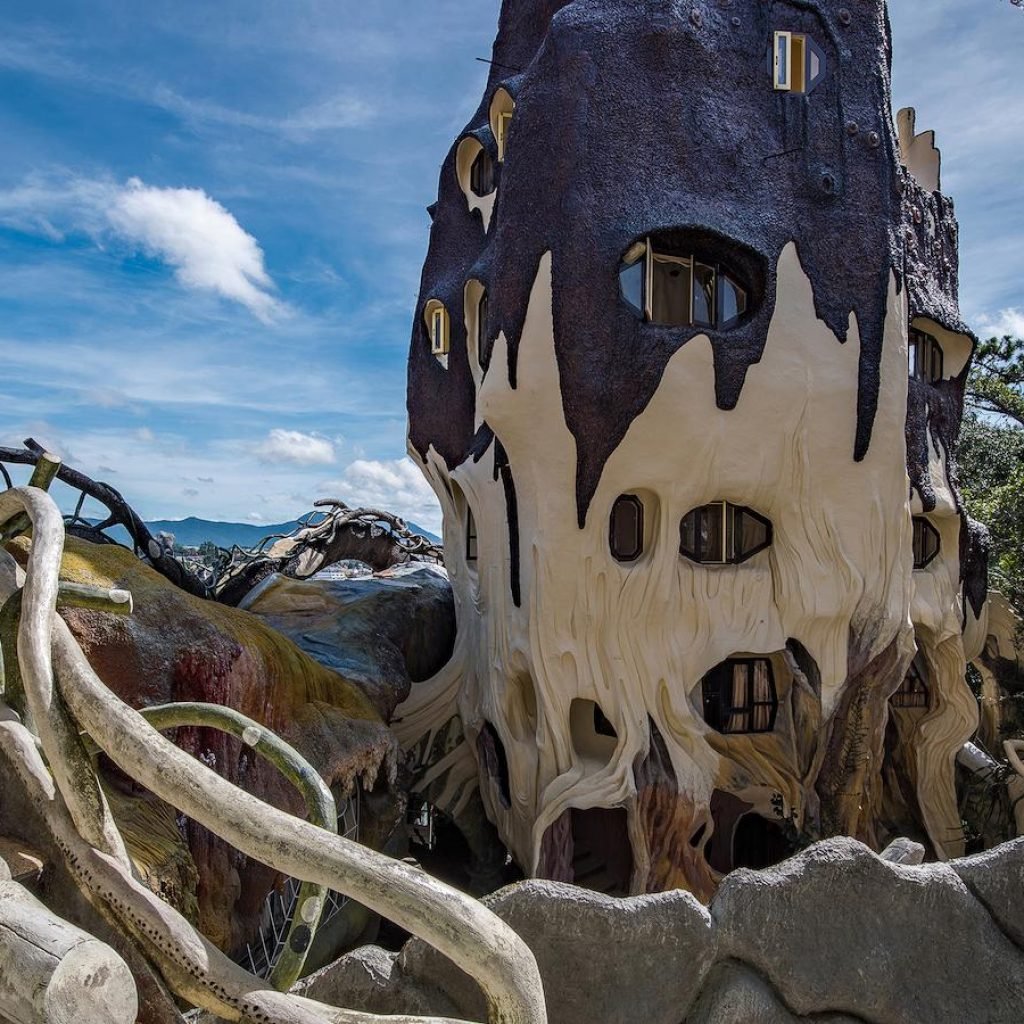 3. Cable Car to Truc Lam Pagoda
That's right, you can take a cable car ride in Dalat. The best part is that when you get to the other side of the beautiful ravine, you're at the Truc Lam Pagoda, a complex of buildings featuring traditional Asian architecture. And this is no display-only pagoda. There are monks going about their daily routines everywhere you look. When you're finished, simply get the cable car back to where you started. It's an easy excursion you can do in a couple of hours.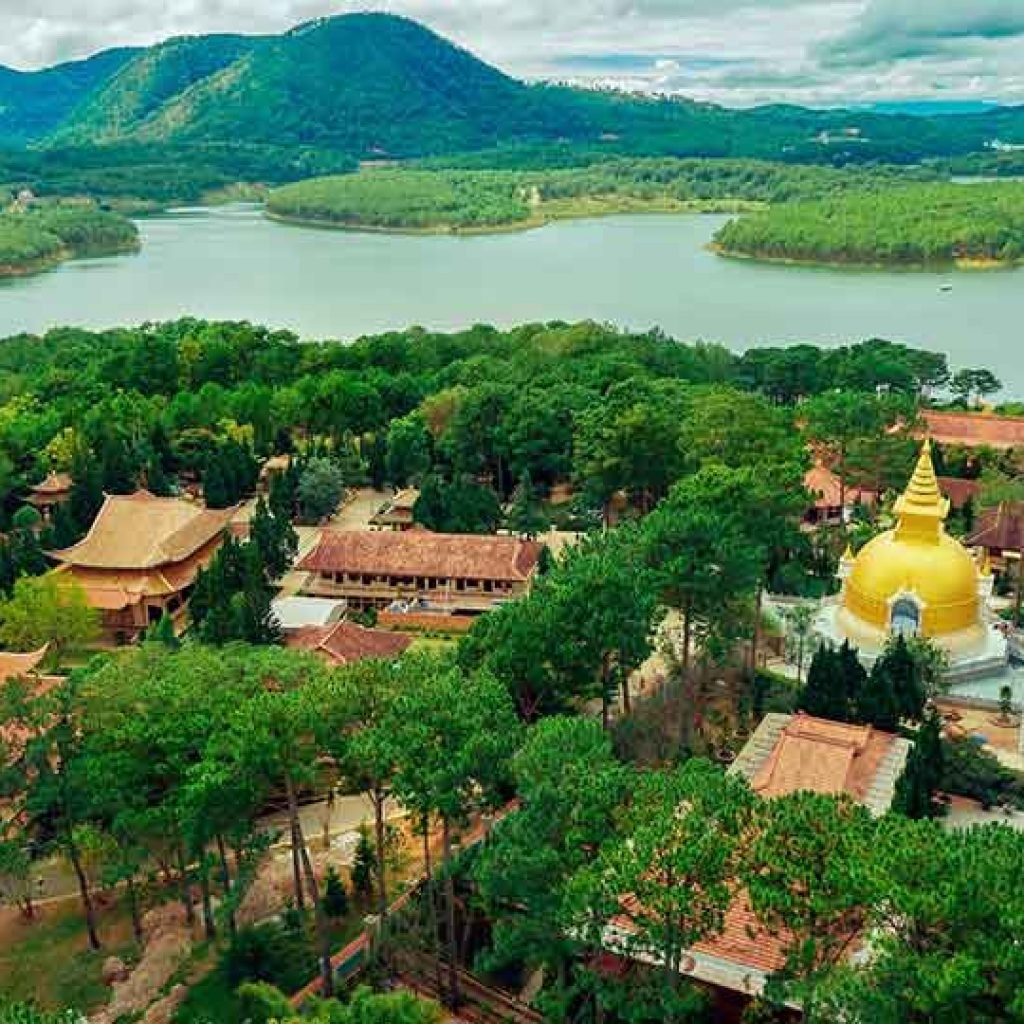 4. Elephant Waterfalls
These falls are a bit of a drive out of the city, but definitely worth it. If you're comfortable driving a motorbike, the winding roads and amazing views along the way make for one incredible drive, and the traffic is fairly tame. If you'd rather somebody else do the driving, there are plenty of tour guides around that would be more than happy to give you a lift. Not all tours are created equal, though. Check out the famous Easy Rider Tours. these guys are top-notch!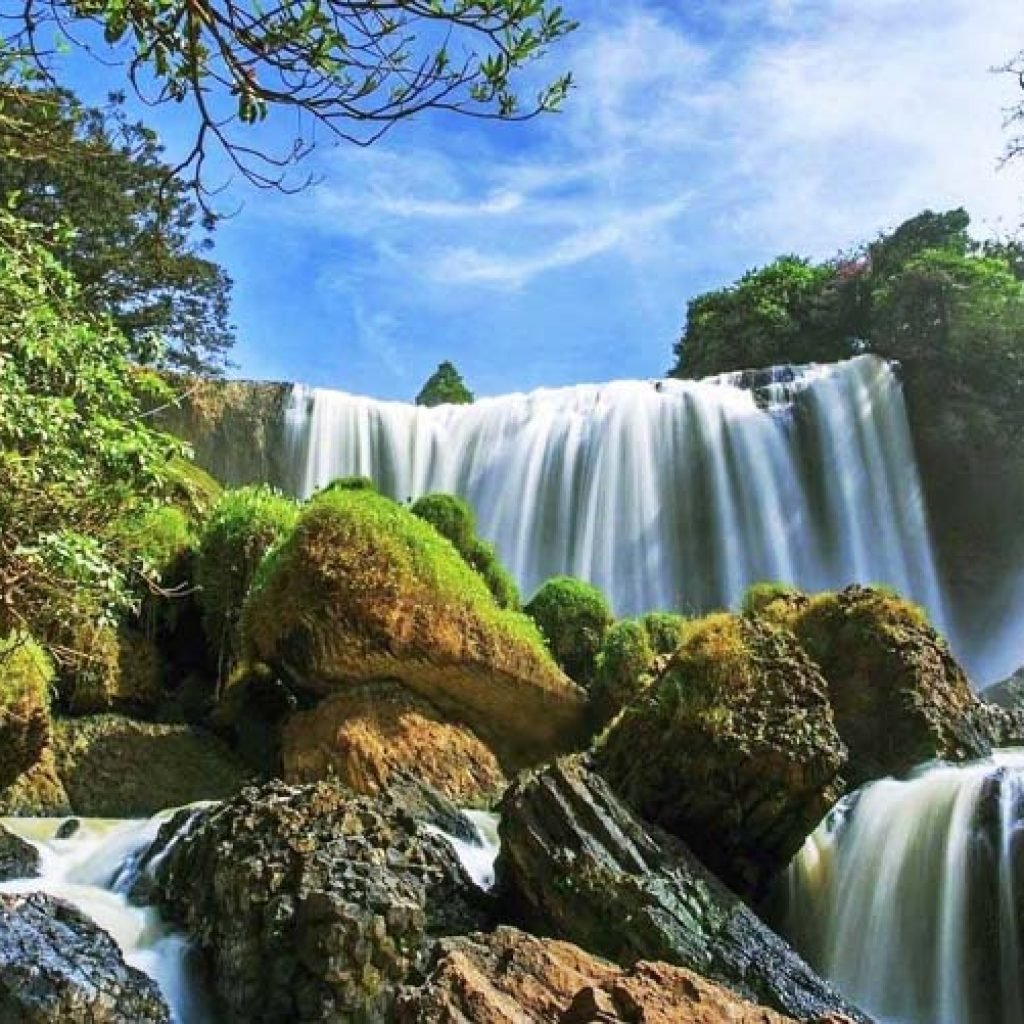 5. Dalat Flower Gardens
As we mentioned in the intro, Dalat is often referred to as the City of Flowers. Because of the temperate climate and plentiful rains, the region is ideal for growing certain crops and flowers that can't grow anywhere else in the country. At the Dalat flower gardens, you can stroll through elaborate displays of the most colorful scenes Dalat has to offer. When the weather's right and the flowers are in bloom, you feel like you're in a fairy tale.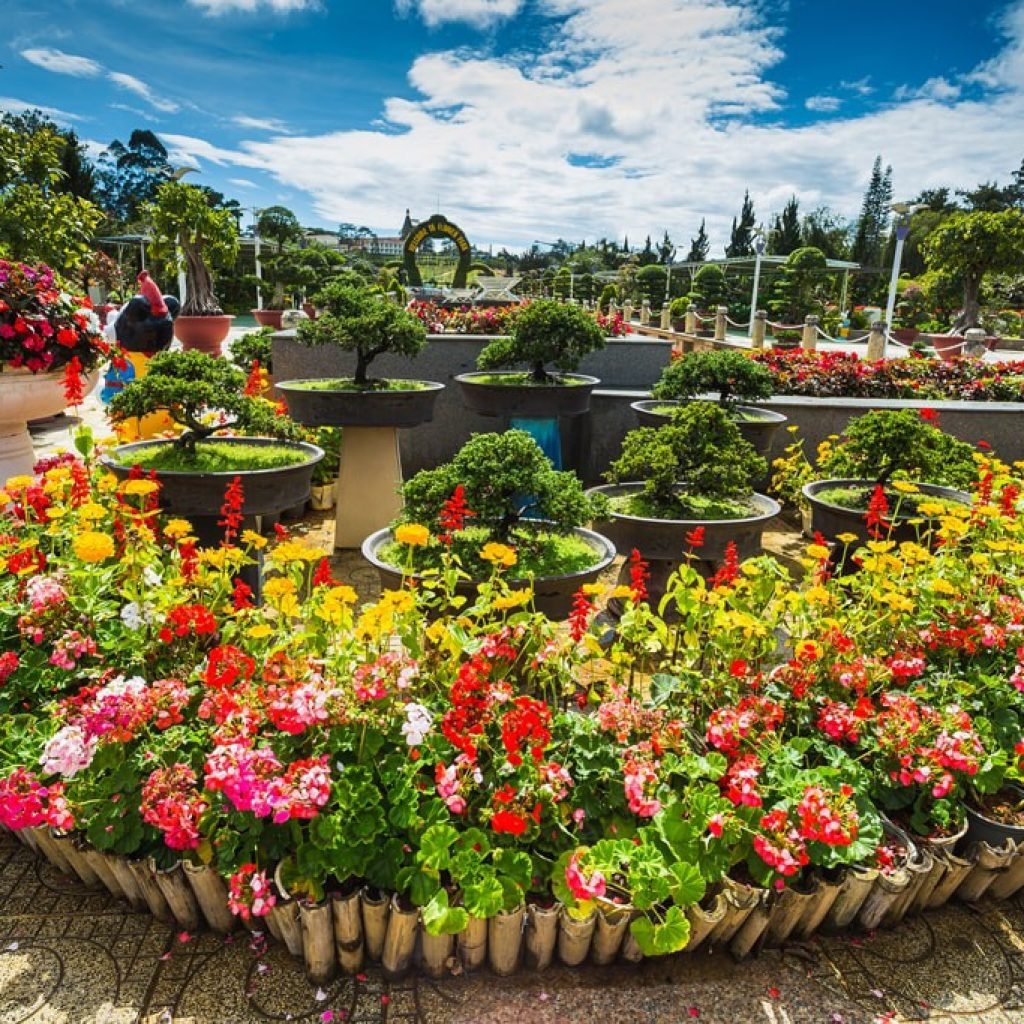 6. Dalat Night Market
When the weekend night market is open, the central market area is pure madness, with thousands of people out shopping and socializing. It's a vibrant scene quite apart from the usual laid-back pace of Dalat. Even on weeknights, the area is rich with inviting smells from all the street food vendors. Try out some new snacks. You might just find a new favorite Vietnamese dish.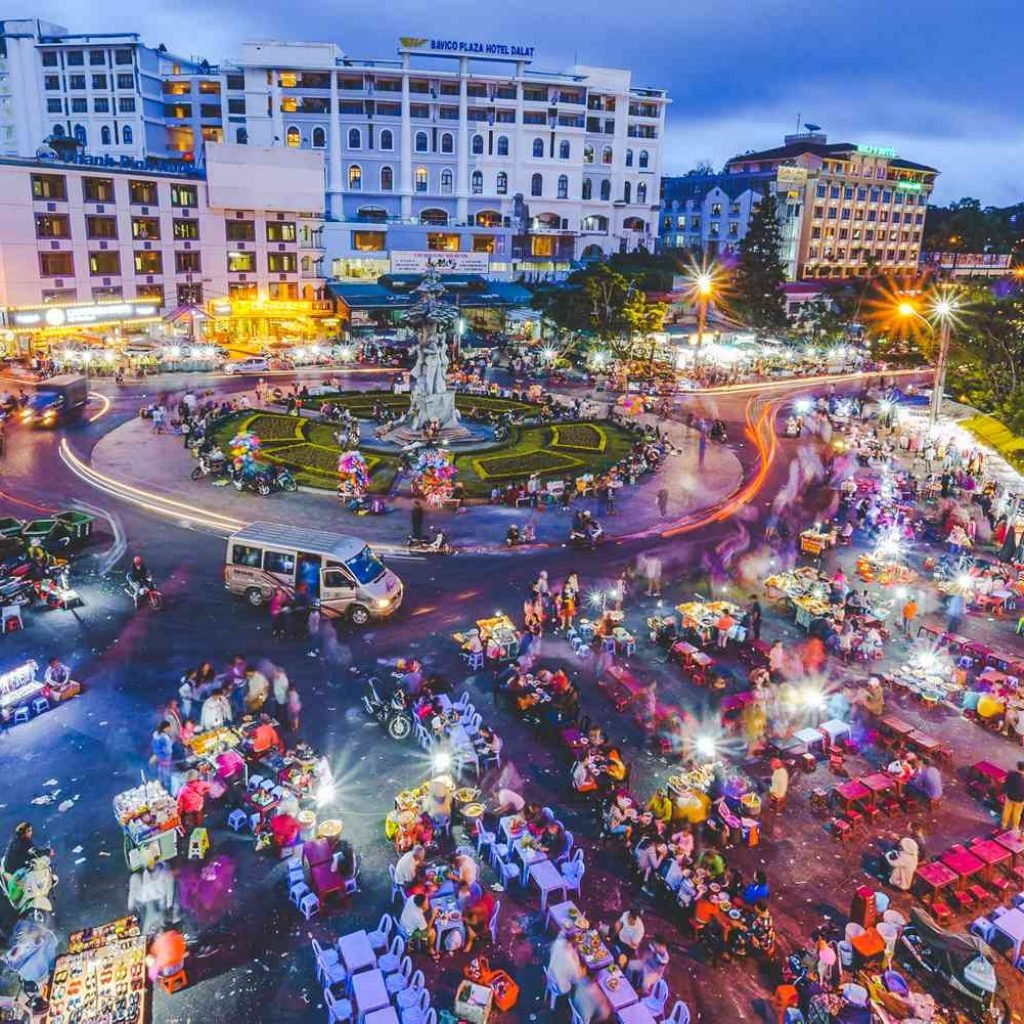 You start at the side of a road, next to a steep hill that disappears into a ravine far below. You can faintly hear waterfalls, but you can't see them. Then, before you really have time to prepare for what's ahead of you, you're kitted up and side-stepping down the hill, grasping to trees for help. Then you abseil down a cliff and float into a river that even has a natural water slide. For the climax, you rappel down a couple of gushing waterfalls. It's a demanding excursion, but it's a whole lot of fun. There are several companies to choose from, so again, make sure you do your research before choosing.

Our pick: Check out the company name Dalat Ơi! These guys are professional and trustworthy!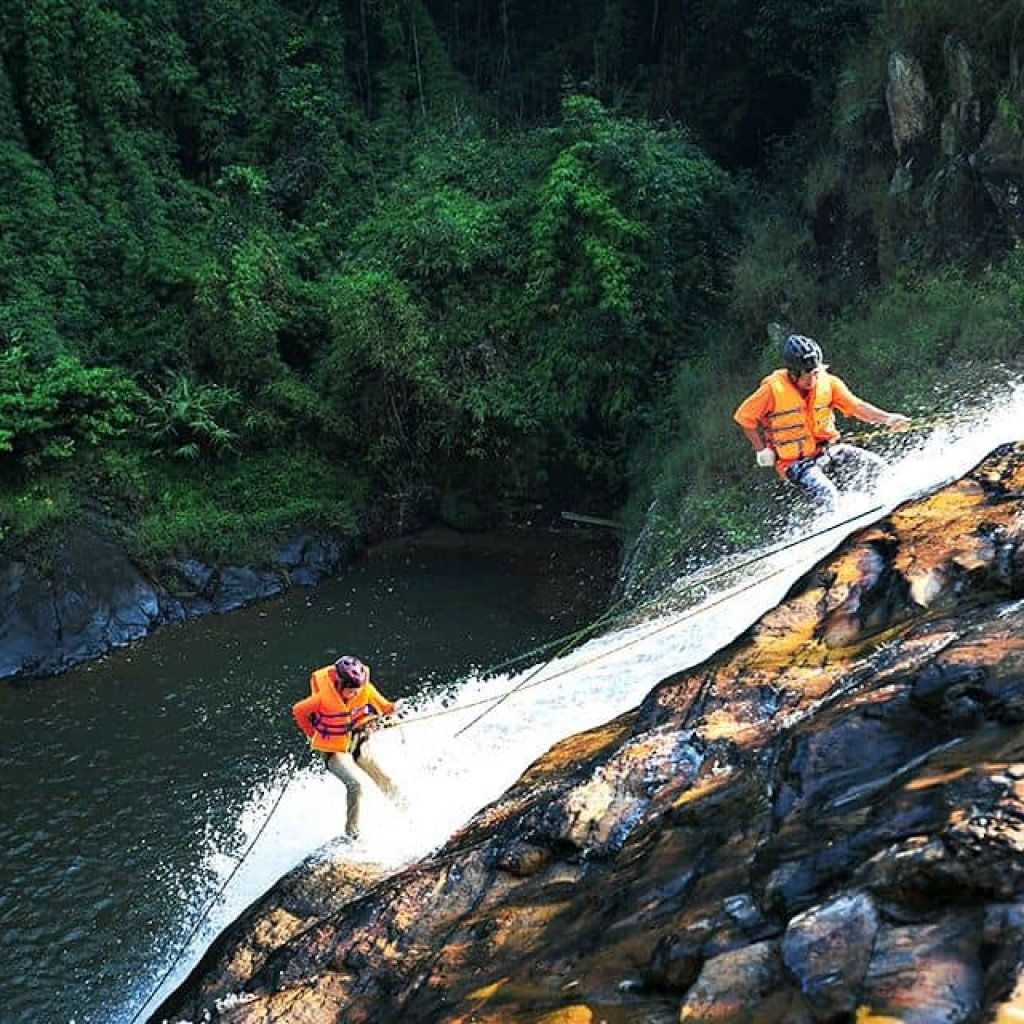 8. Motorbike to Lak Lake
Dalat is a paradise for those who like to hit the road on two wheels and head off in an unfamiliar direction for a bit of adventure. While you don't necessarily have to do the driving yourself, we recommend you go on at least one motorbike ride to see the area as the locals do. One of the more interesting destinations is Lak Lake because of the ethnic M'nong tribes that live and work in the area. Groups such as Easy Riders Vietnam will take and show you the hidden beauty of Vietnam that you can't find in the typical tourist trail.